South Alabama tops Nicholls State in season opener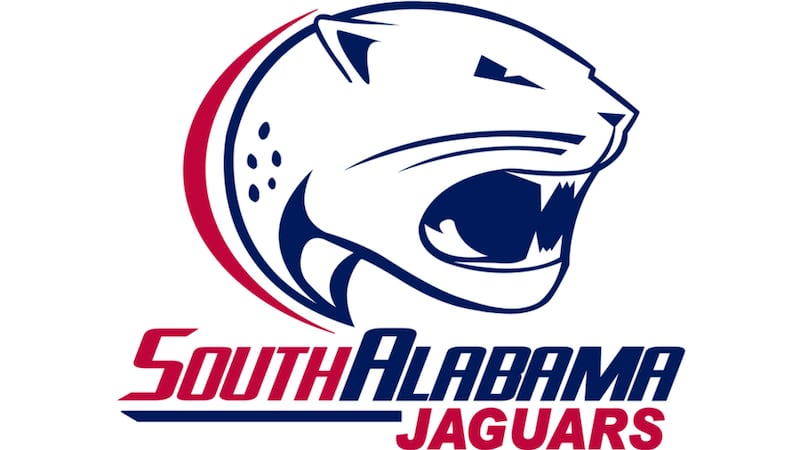 Updated: Sep. 3, 2022 at 10:00 PM CDT
MOBILE, Ala. (WALA) - The Jags gave some new faces in key roles and some old faces stepping up as they look to start the season on a high note. Head coach Kane Wommack leads the way into a brand new season, and the Jags would start hot.
Here's how the opening game unfolded at Hancock Whitney Stadium.
New starting quarterback Carter Bradley scans the field and takes a shot to Caulin Lacy. Lacy hauls in the 35-yard first down and he is feeling it.
Four plays later newcomer La'Damian Webb strolls into the endzone from 16 yards out. And it's all smiles as the Jags take a 7-0 lead. Next possession for Nicholls State, Kohen Granier can't handle the snap. The Jags recover the fumble deep in Colonels territory, which leads to a 39-yard field goal by Diego Guajardo.
The Jags aren't done yet. On their next possession Bradley shows some patience and takes a shot to Jalen Wayne, who hauls in the 52-yard touchdown to give the Jags a three-score lead.
Jagnation is fired up and with good reason.
Nicholls State is forced to punt, but the punter cant handle the snap. The Jags drop him inside the five to set the offense up nicely. And on the very next play Bradley does it with his legs this time. Bradley scrambles and dives into the endzone for his second touchdown of the game.
But it wouldn't be his last. Midway through the third quarter, Bradley waits and then throws a beautiful 37-yard touchdown to Jalen Wayne,
Wayne gets his second touchdown of the day to add to the Jags lead, but that's not all.
Near the end of the third quarter, Bradley drops back comes back to the other side and gets it to the freshman Braylon McReynolds. McReynolds shows off his speed before powering his way across the goal line. The McGill-Toolen grad has the first touchdown of his college career.
The Jags rack up over 500 yards of total offense on their way to a 48-7 win to kick off the new season.
The Jags will be on the road for the next two weeks starting with Central Michigan next week and UCLA the following Saturday.
---
Download the FOX10 Weather App. Get life-saving severe weather warnings and alerts for your location no matter where you are. Available free in the Apple App Store and the Google Play Store.
Copyright 2022 WALA. All rights reserved.