Mississippi State University announces new athletic director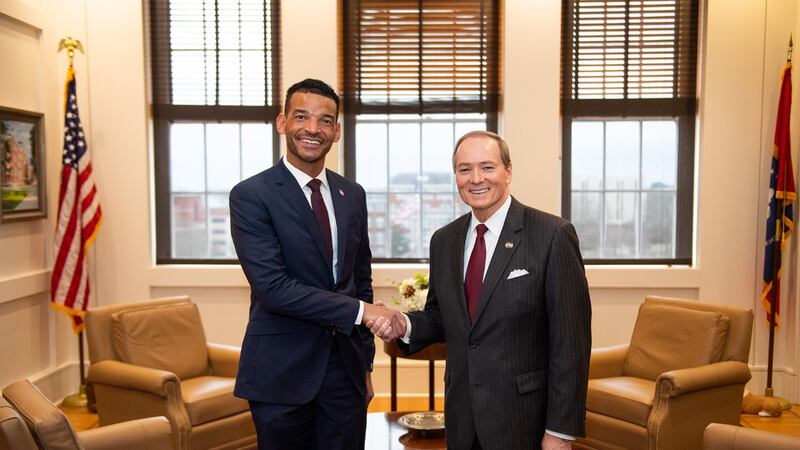 Published: Jan. 13, 2023 at 11:16 AM CST
STARKVILLE, Miss. (WLBT) - Mississippi State University announced the hiring of a new athletic director on Friday.
MSU President Dr. Mark Keenum says Zac Selmon will serve as the Bulldogs' 18th athletic director.
"In seeking a new Director of Athletics, we talked with some of the nation's very best athletics department administrators," said Dr. Keenum. "After an extensive review of those outstanding candidates, I am convinced that in Zac Selmon, we found an outstanding leader with a servant's heart – a leader who has extensive experience at two Power Five universities and who understands and shares our relentless commitment to achieving and maintaining excellence in our Bulldog athletics programs – all of them."
Selmon has worked at the University of Oklahoma's athletic department since 2015 and served as the deputy director of athletics before accepting his new role with MSU.
"This is an incredibly exciting opportunity and a professional journey that I'm ready to begin," said Selmon. "I want to thank Dr. Keenum for his confidence in me. I'm grateful to my family for preparing me from an early age to work hard and trust in God. I have a deep and abiding respect for Mississippi State's traditions and the role this university plays in taking care of what matters in this state and nation. My family and I are eager to join the Bulldog family."
Want more WLBT news in your inbox? Click here to subscribe to our newsletter.
Copyright 2023 WLBT. All rights reserved.