Gulf Shores hiking beach parking fees to pay for services
Published: Jan. 19, 2023 at 8:07 PM CST
GULF SHORES, Ala. (WALA) - A day trip to Gulf Shores beaches will soon cost considerably more to park. The city is going up on its current rates and adding more paid parking to areas which were previously free parking.
"Every little beach town has these areas, you know, that are free to the locals," noted Melissa Bonner who was enjoying a mild January beach day. "We've been coming here to Bahama Bob's you know, for so many years and it's always been free so it's hard to think about that changing."
West 5th Street Public Beach Access by Bahama Bob's is one of three public access points that will soon be pay-to-park lots. The others are at West 10th Street and West 13th. The city of Gulf Shores will add a 108 new paid parking spaces at these locations.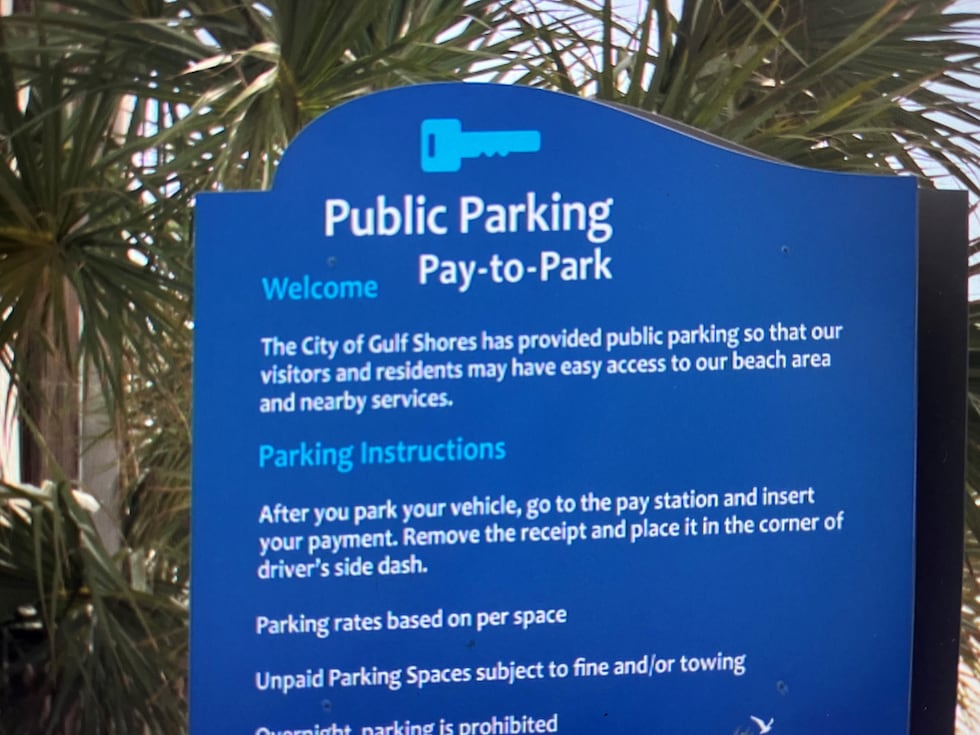 It's just part of the city's effort to generate enough money through beach parking fees to pay for the beach services it provides. The cost of providing public safety, maintenance and enforcement with the Leave Only Footprints program has gone up significantly over the last few years.
"The beach expenses were about a seven hundred thousand dollars a year cost to the city. Well, that number over the last few years has escalated to almost one-point-six million dollars and so, that additional doubling of expenses over the years has created this shortfall and this need to raise additional revenues," explained Grant Brown with the city of Gulf Shores.
Brown said new paid parking spaces alone won't make up the difference. An increase in parking fees is also coming. The full-day parking fee at all beaches will go from $10 to $15 per day. A full day pass will be the only option at some lots. Only those adjacent to restaurants will offer a half-day rate.
"So, at Gulf Place, where you're near the Pink Pony and the Hangout, that five-dollar, four-hour option still exists. Even if you don't go to the restaurants. That's still an option for you there," Brown said.
The same will be true for the lot at West 5th Street, next to Bahama Bob's restaurant.
This is the first parking rate hike since the fees began in 2010 and the city hopes they won't have to raise them again for some time to come.
"Sometimes, as a tourist, you kind of feel like we're subsidizing a lot of what's happening in a community, so be fair about it," said a concerned Kurt Pfaff. "Don't take advantage of us because we're already paying a good, fair price to be here."
There is still free parking at many locations through the Waterway Walking District and north of Beach Highway. Also, if you pay for a day pass, you can leave the beach and return to any lot the rest of the day without paying again by displaying the receipt on your dash. Paid parking returns March 1, 2023.
---
Download the FOX10 Weather App. Get life-saving severe weather warnings and alerts for your location no matter where you are. Available free in the Apple App Store and the Google Play Store.
Copyright 2023 WALA. All rights reserved.