Governor orders more First Class Pre-K classrooms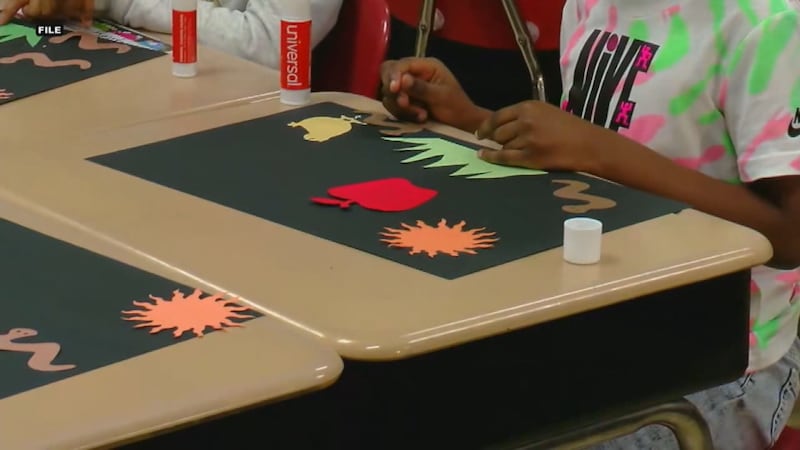 Published: Jan. 24, 2023 at 8:22 PM CST
MONTGOMERY, Ala. (WSFA) - Alabama's reading and math test scores have improved within the last year, but Gov. Kay Ivey reminded the state about her priority to continue that improvement with a series of executive orders.
Ivey has bipartisan support for her focus on crib-to-classroom enrichment. Ivey announced education is her number one priority with a large focus on the age range of birth to 5 years old.
"We will partner with Dolly Parton's Imagination Library to ensure that every Alabamian can receive books directly to their homes each month after they are born until five years of age," Ivey said.
Forty-eight counties are already a part of this program funded by local dollars. The Alabama Department of Early Childhood Education received $4.1 million to offer it statewide.
"We're hearing from families that this gives them that opportunity to read these books and get children excited about reading at a very young age," said Barbara Cooper, secretary of the department.
The governor also instructed Cooper's department to have the plan to expand First Class Pre-K to counties where 20% of the population lives below the federal poverty guidelines.
"We are having the conversations with superintendents with child care programs, with any of the programs that fall within our mix delivery, to have those conversations about how they can offer a First Class Pre-K," said Cooper.
Pre-K is offered to 4-year-olds, and 90% of the brain development takes place by 5 years old. This is why Ivey's early education initiatives garner so much support.
"Having families really participate as their child's first teacher and read to them from the very beginning of bringing children home from the hospital is critical," said Cooper.
"If we focus and make the appropriate investments where every child, regardless of their zip code, regardless of the community that they live in, the income level of the community, will be able to have, their parents will have access to quality child care with the curriculum.," said House Minority Leader Anthony Daniels.
There isn't a timeline for when the Dolly Parton book program will be available statewide. But this September is the deadline to expand pre-K into lower income areas.
Sign up for the WSFA Newsletter and get the latest local news and breaking alerts in your email!
Copyright 2023 WSFA. All rights reserved.