Alabama State University sending supplies to Selma tornado victims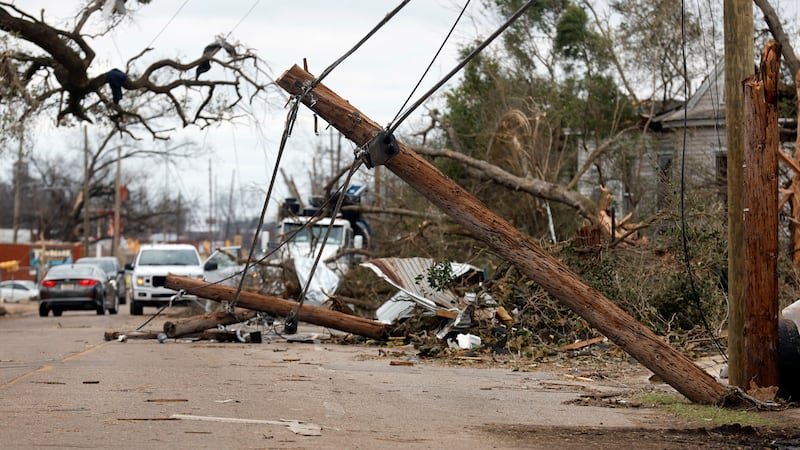 Published: Jan. 27, 2023 at 5:35 AM CST
MONTGOMERY, Ala. (WSFA) - Alabama State University is stepping up to help storm victims. The school will take a caravan to Selma to bring supplies needed for those impacted by the tornado earlier this month.
"At Alabama State, one of President Quinton T. Ross, Jr.'s top initiatives is providing CommUniversity (giving back to others) to the community that we live in and what is a more meaningful task at hand than lifting the myriad residents of Selma whose homes and possessions were damaged and destroyed last week by a tornado," said Dr. Malinda Swoope, vice president, ASU Student Affairs office.
ASU and Rep. McClammy are joined by Trenholm State, Selma University and a local nonprofit in organizing this effort to help Selma.
It's been just over two weeks since an EF-2 tornado ripped through Selma. It was on the ground for 23 miles with wind speeds that peaked at 130 miles per hour. The damage it left behind was intense and devastating for so many people and it will be a long time before folks who live there can get their lives back in order. Analytics firm CoreLogic estimates nearly 6,000 homes and buildings were damaged or destroyed in Selma in the path of that tornado.
Friday, Alabama State is doing what it can to help. The University loaded up an 18-wheeler with supplies and will drive it to Selma.
Not reading this story on the WSFA News App? Get news alerts FASTER and FREE in the Apple App Store and the Google Play Store!
Copyright 2023 WSFA. All rights reserved.