Catalytic converter theft suspect run over and killed, police say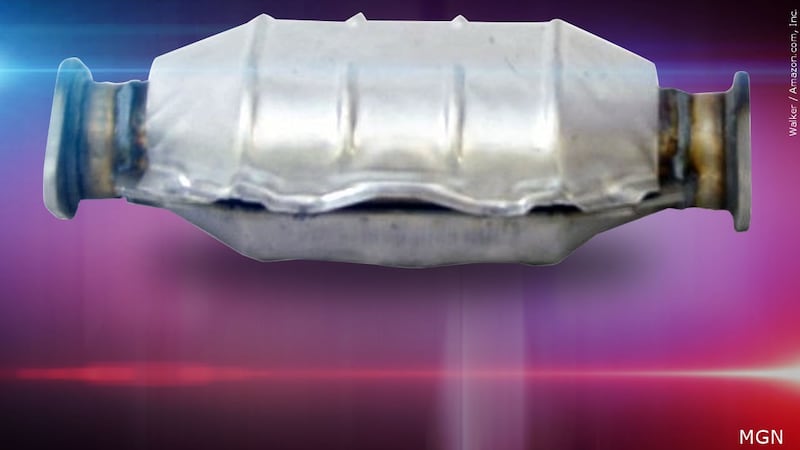 Published: Feb. 15, 2023 at 11:54 AM CST
PALMDALE, Calif. (AP) — A man attempting to steal a catalytic converter from a parked SUV in Southern California was run over and killed when the vehicle's sleeping driver awakened and started to drive away, authorities said.
The death occurred Tuesday evening in a retail parking lot in Palmdale, the Los Angeles County Sheriff's Department said in a statement.
Arriving deputies found a Ford Excursion partially backed out of a parking stall, a man lying on the ground and a smaller vehicle in the next parking stall.
The department said the Excursion driver was asleep when the smaller vehicle pulled up and one of the four people inside got out and began sawing the catalytic converter off the Ford.
"The victim woke up from the sound, turned the car on, put the vehicle in reverse, and felt a bump like she ran something over," the department said. "She stopped immediately, leaving the suspect on the ground after running him over."
The driver then called 911 to get medical help for the suspect.
The suspect was pronounced dead at a hospital. The other three people in the smaller vehicle were detained. No names were released.
Palmdale is in the high desert Antelope Valley north of Los Angeles.
Copyright 2023 The Associated Press. All rights reserved.