USPS mail carrier charged with DUI after crashing into tree in Spanish Fort
Published: Feb. 17, 2023 at 4:43 PM CST
SPANISH FORT, Ala. (WALA) - A U.S. Postal Service employee was arrested and charged with DUI Wednesday, Feb. 15, 2023 in Spanish Fort after police said she lost control of her mail delivery truck and crashed into a tree. Spanish Fort police said the driver was given a breathalyzer alcohol test at the scene where she tested well over the legal limit.
"Bizarre. You just wouldn't expect that," is how Spanish Fort Estates resident, Bebe Lindsey described what happened.
It was just before 3 p.m. as school was getting out and children returning home when the crash happened. A mail truck being driven by 39-year-old Mary Priest struck a tree after police said she lost control.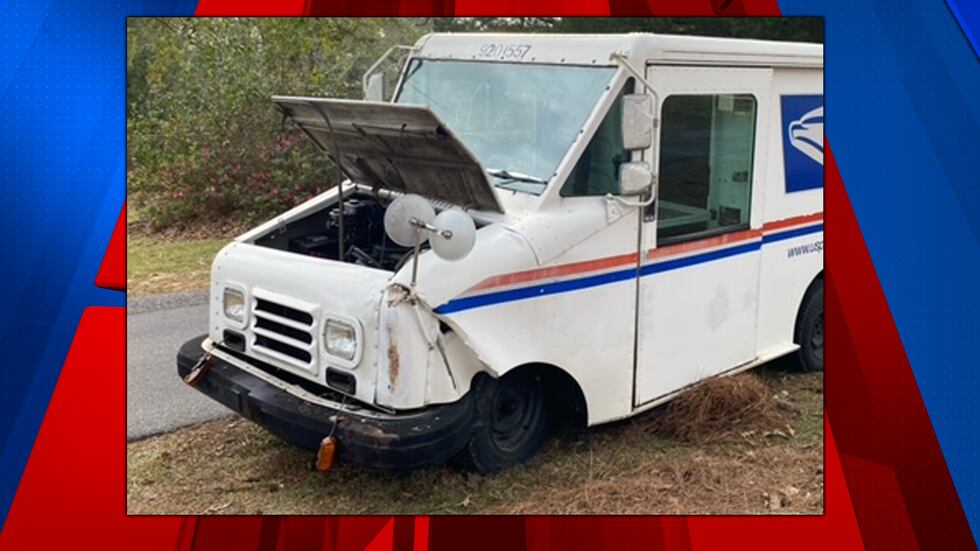 "It is definitely bizarre because you had an on-duty mail carrier delivering mail, obviously impaired while she was delivering in the middle of the afternoon," said Spanish Fort Police Chief, John Barber.
The accident happened on Ranger Road near the intersection of Southern Way. Police said it was a resident there who called them right after the accident. When police arrived, they said they found Priest bleeding from injuries to her head from hitting it on the steering wheel. Police said Priest smelled of alcohol and two empty vodka miniatures were found in the postal vehicle.
"She admitted drinking to the officers," Barber said. "At the scene, they administered a field breathalyzer. Not the official one that you would get at the police station, but on the scene. She blew a point-one-four."
Priest was taken to Malbis ER to be treated for her injuries and was released from custody on a signature bond. Chief Barber said it's fortunate things didn't turn out much worse.
"She left the roadway and, in this case, luckily, she only struck a tree," said Barber. "She was injured but nobody else was."
FOX10 News reached out to the U.S. Postal Service about Mary Priest's employment status. The official response was, "Due to privacy issues, the Postal Service does not discuss personnel matters."
---
Download the FOX10 Weather App. Get life-saving severe weather warnings and alerts for your location no matter where you are. Available free in the Apple App Store and the Google Play Store.
Copyright 2023 WALA. All rights reserved.