Daphne PD releases more details on Lake Forest shooting
Published: Feb. 22, 2023 at 8:04 PM CST
|
Updated: Feb. 23, 2023 at 1:38 PM CST
UPDATE: Daphne police said the suspect in a quadruple homicide confessed to the crime and an earlier arrest on a criminal mischief charge that may have triggered the killing spree.
At a news conference held Thursday afternoon, police said suspect Jared Tarant Smith-Bracy, 21, admitted guilt. He is being charged with capital murder.
"He was very cooperative in his interview, very polite but showed no remorse," said Sgt. Jason Vannoy with the Daphne Police Department.
Vannoy said 911 calls regarding shots fired started coming in shortly after 6 p.m. Wednesday. When officers arrived, they encountered four dead victims and quickly found Smith-Bracy hiding in a wooded area behind the home on Melanie Loop.
According to authorities, three of the victims were shot and one is believed to have been bludgeoned to death a pickax. Three of the victims were related to the suspect and included his brother, 27-year-old Jeremy Smith; his grandmother, 72-year-old Barbara Smith; and his grandfather, 80-year-old Leonard Smith. The fourth victim was a family friend, 71-year-old Sheila Glover, police said.
Investigators said they believe the killings may have been premeditated. Police arrested Smith-Bracy for criminal mischief that morning day for damaging a door at the residence. After bonding out of the Daphne Jail around 5 p.m., he got a ride to back to the house. Smith-Bracy allegedly grabbed the driver's gun, forced his way into the home and began the attack.
According to investigators, the driver called 911 when he heard gunfire then went to the police precinct to wait to speak with officers.
Police said the driver legally owned the gun, which Vannoy said he believed was a Glock.
Police said they believe three victims were shot in the backyard first, then the grandfather was killed in his bedroom. After the grandfather was killed, police said they believe the suspect returned to the backyard and bludgeoned the other victims as well.
Baldwin County Chief Assistant District Attorney Teresa Heinz said Smith-Bracy said that while that a lot of investigation still has to go on, prosecutors are seeking capital murder due to the fact that more than two people were killed as a result of one action.
The case will be heard in Circuit Court. His bond hearing is set for Friday.
---
ORIGINAL STORY:
DAPHNE, Ala. (WALA) - Four people are dead and a suspect is in custody, facing four counts of murder, after a tragedy in Daphne overnight.
We are told the suspect and the victims are all related.
Baldwin County jail records show that Jared Tarant Smith-Bracy, 21, of Daphne, was booked into the jail early this morning on four counts of murder. Online records show his home address as being on Melanie Loop in Lake Forest – where the tragic scene unfolded.
Daphne police say when officers arrived at the scene they found one person dead inside the home. They say three other victims were found dead in the back yard.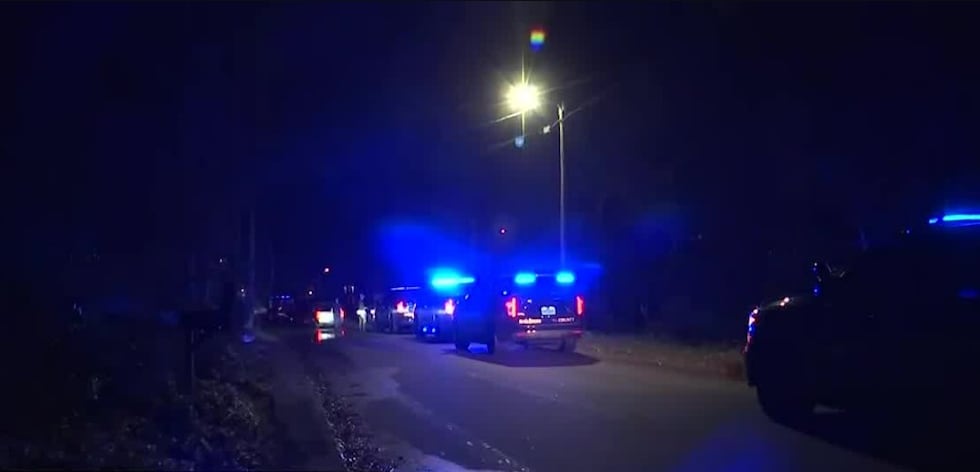 ---
Download the FOX10 Weather App. Get life-saving severe weather warnings and alerts for your location no matter where you are. Available free in the Apple App Store and the Google Play Store.
Copyright 2023 WALA. All rights reserved.