Orange Beach updates road construction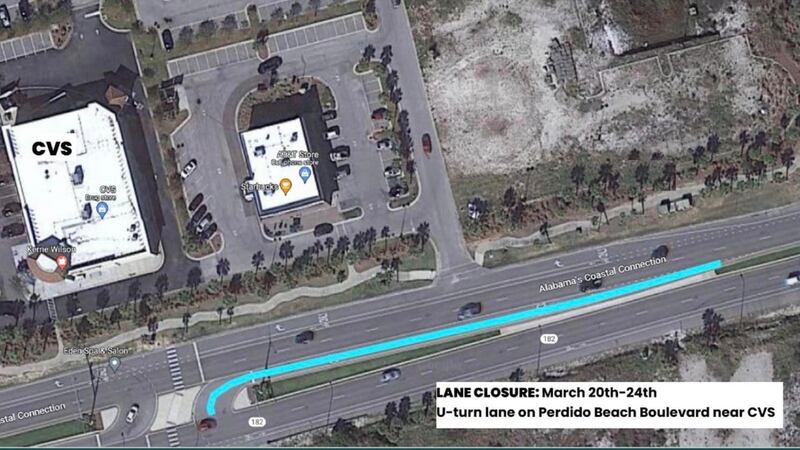 Published: Mar. 20, 2023 at 4:31 PM CDT
ORANGE BEACH, Ala. (WALA) - The City of Orange Beach provided an update today on the road construction at Highway 161 and Perdido Beach Boulevard.
The right turn lane at Highway 161 and Perdido Beach Blvd has reopened and work has now begun on the westbound left turn lane on Perdido Beach Blvd leading to the U-turn west of the Hwy. 161 intersection.
The city says this will require a single lane closure for this week and anyone needing to do a U-turn will have to use the one by Rouses shopping center.
They said they still expect all major road work to be done by Friday, Mar. 24th, weather permitting, but final striping of all turn lanes will be completed in a few weeks.
Copyright 2023 WALA. All rights reserved.