Accused foot-licker arrested again while out on bond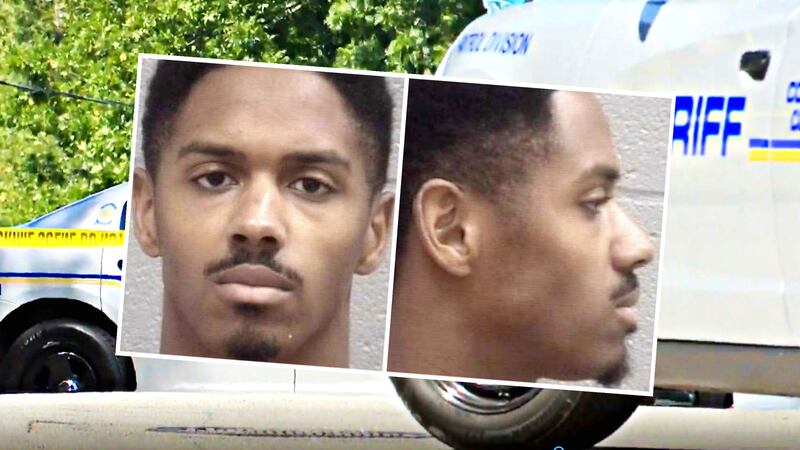 Published: May. 19, 2023 at 11:26 AM CDT
|
Updated: May. 21, 2023 at 9:44 AM CDT
GROVETOWN, Ga. (WRDW/WAGT) - The former teacher's aide accused of licking a boy's feet is back in jail over a new offense that happened while he was out on bond in a molestation case.
Released from jail only about 10 days earlier, Caurey Rollins, 26, was arrested again around 9 a.m. Friday after approaching a boy in Columbia County and asking to see his feet, according to deputies.
Rollins faces a charge of criminal attempt to commit a felony, according to jail records. Bond was denied.
Augusta District Attorney Jared Williams stressed that his staff had opposed bond on the grand jury molestation charges. He said Friday he's moving to revoke bond.
Will he be transferred to Richmond County?
"Not anytime soon," said Maj. Steve Morris with the Columbia County Sheriff's Office.
News 12 learned several factors – from severity of the offense and communication between DAs – will influence where Rollins faces charges first.
EARLIER COVERAGE:
The latest incident happened around 5:25 p.m. Wednesday in Grovetown, according to a report from a Columbia County deputy.
A mom said her 12-year-old son was playing basketball in their driveway and was approached by a man driving a white Chevrolet Camaro. The car stopped in front of the driveway and the man showed the boy a photo of feet on his phone.
He asked the boy if his feet looked like the ones in the photo, according to the deputy.
The boy told the man no, and the man asked if he could see them, the deputy wrote.
The boy said no and ran into his home.
The mother remembered the foot-licking case and showed her son Rollins' photo. The boy said Rollins was the man who'd been in the Camaro, the deputy wrote.
The Grovetown case is similar to the one Jan. 14 at Urban Air Adventure Park in Augusta that led to Rollins' initial arrest. He's accused of sucking, licking and kissing a child's foot at Urban Air, an incident that led to a molestation charge.
Several weeks after the foot-licking arrest, an indictment issued in April accused him of touching four female victims inappropriately during his time as a teacher's aide.
After the foot-licking arrest, he was placed on administrative leave by the Richmond County School System. Less than three weeks later, he sent an email to the school district stating he was resigning from his position at Glenn Hills Elementary School in Augusta.
Even though prosecutors requested that bond be denied for Rollins in the grand jury case, Judge Amanda Heath disagreed. She set bond at $35,000 on May 8, with conditions including:
Rollins must follow a curfew from 9 p.m. to 7 a.m.

He must have no contact with the victims.

He must have no contact with the location where the incidents are alleged to have happened.

He must attend all court proceedings.
Augusta's DA said this week's incident in Grovetown is a violation of the bond conditions.
Copyright 2023 WRDW/WAGT. All rights reserved.