NOAA releases 2023 hurricane season outlook
Forecasting a total of 12-17 named storms in the Atlantic Basin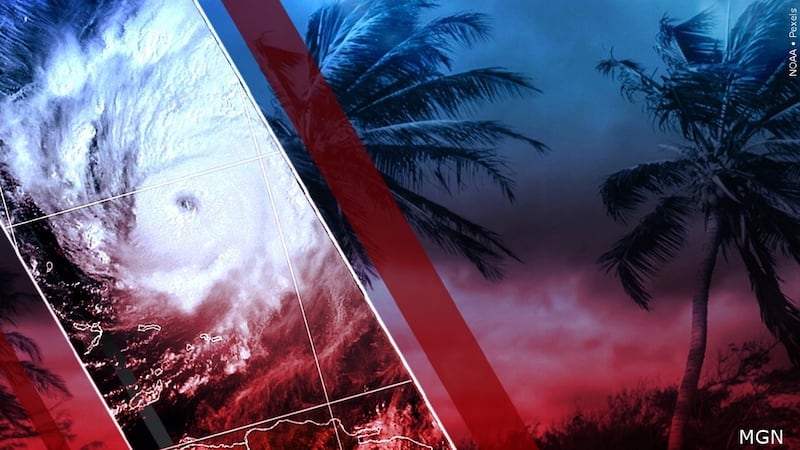 Published: May. 25, 2023 at 11:33 AM CDT
MONTGOMERY, Ala. (WSFA) - A true sign of hurricane season getting closer and closer is the issuance of NOAA's official outlook. This morning we got that outlook, and it calls for a near-normal season.
A total of 12-17 named storms are forecast to develop. Of those, 5-9 are expected to become hurricanes. Of the hurricanes, NOAA is forecasting 1-4 to reach major (category 3+) hurricane status.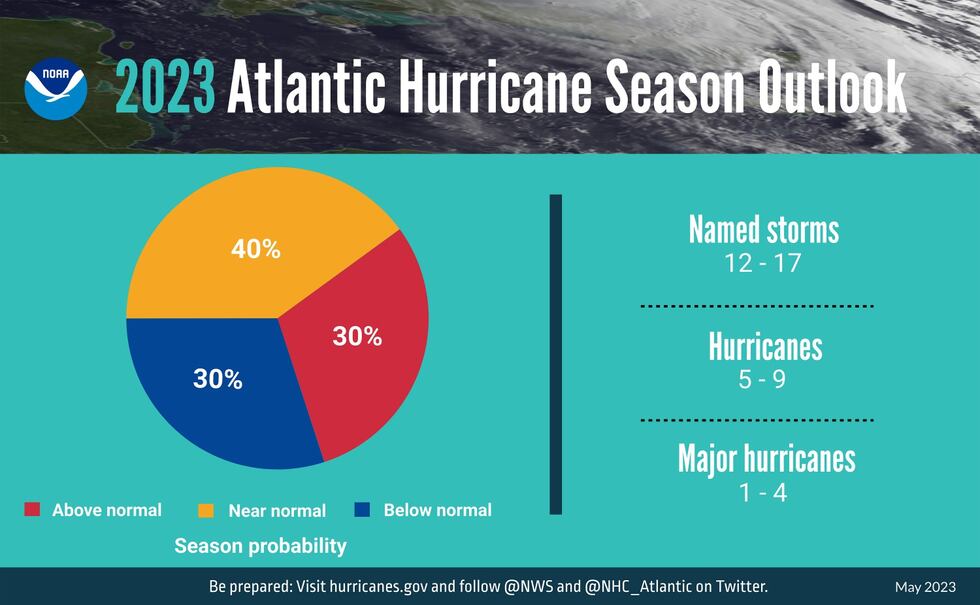 These numbers are near normal in the Atlantic Basin. A normal season, by definition, features 14 named storms, 7 hurricanes and 3 major hurricanes.
For comparison, Colorado State University's hurricane season outlook is calling for 13 named storms, 6 hurricanes and 2 major hurricanes. This outlook was released back in mid-April.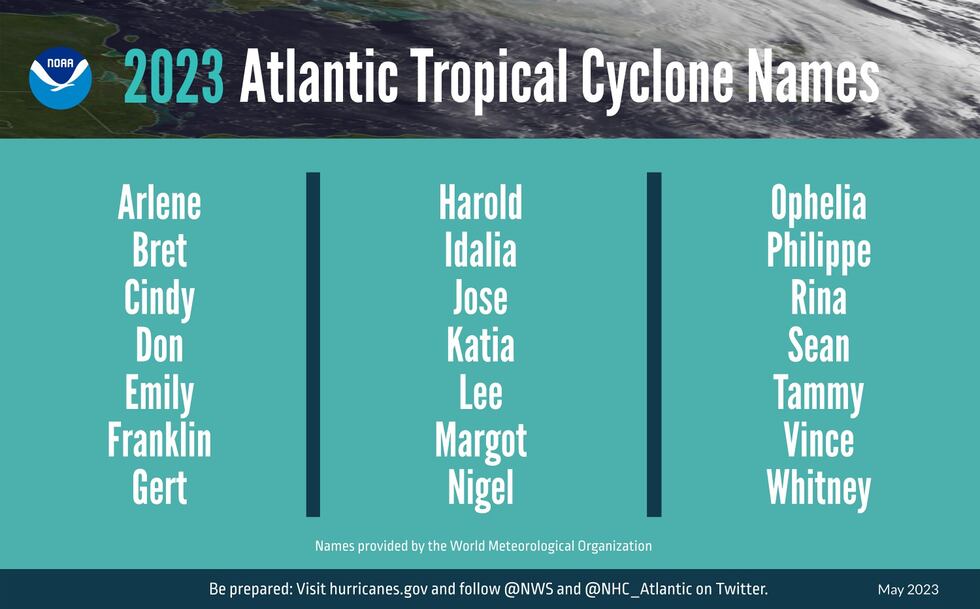 The start of hurricane season in the Atlantic is less than a week away on June 1st. So it's not surprising that we have yet to see a named storm develop.
However, back in mid-January NOAA determined a subtropical storm formed off the northeastern coast of the United States. It was not given a name, but it will be the first storm of the season.
The next storm to develop will be given the name Arlene. From there the names will be Bret, Cindy, Don, Emily, Franklin, Gert, Harold, Idalia, Jose, Katia, Lee, Margot, Nigel, Ophelia, Philippe, Rina, Sean, Tammy, Vince, and Whitney.
Not reading this story on the WSFA News App? Get news alerts FASTER and FREE in the Apple App Store and the Google Play Store!
Copyright 2023 WSFA. All rights reserved.