Former Alabama sheriff sentenced for ethics violations conviction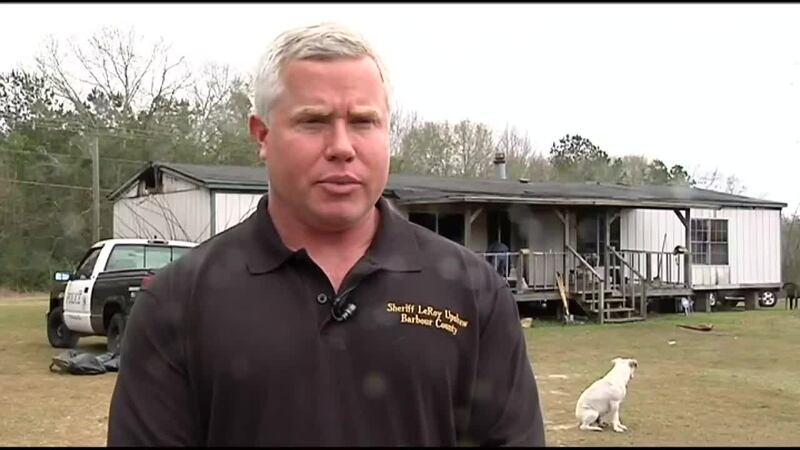 Published: Aug. 10, 2023 at 3:36 PM CDT
MONTGOMERY, Ala. (WSFA) - A former Alabama county sheriff is heading to prison after being convicted for state ethics violations, according to Alabama Attorney General Steve Marshall's office.
Former longtime Barbour County Sheriff Leroy Upshaw, 52, of Eufaula, was sentenced to 10 years split to serve three years in the Alabama Department of Corrections. The court ordered Upshaw's 3-year sentence be carried out in Barbour County Community Corrections.
In addition to the prison sentence, Upshaw has been ordered to pay a $30,000 fine.
Upshaw pleaded guilty in Barbour County Circuit Court on June 27 to allegations charging him with using his office or official position for personal gain.
Upshaw served as the county's sheriff for 12 years from 2007 to 2019. He was indicted by a Barbour County Grand Jury in early 2021 after the attorney general's office opened an investigation into his actions.
At the sentencing hearing, a Special Agent with the Attorney General's Special Prosecutions Division testified that Upshaw stole $32,135.85 by writing checks to himself and having a subordinate write checks to him. The checks were drawn off Sheriff's Office funds meant for law enforcement purposes and the care of inmates.
After the Alabama Department of Examiners of Public Accounts found Upshaw personally liable for $29,000 and told him to repay it, Upshaw, instead of paying the debt personally, decided to repay the Sheriff's Office with $29,000 of Sheriff's Office funds.
The AG's office said Upshaw's theft of the funds and his subsequent cover-up formed the basis for his conviction and sentence.
Not reading this story on the WSFA News App? Get news alerts FASTER and FREE in the Apple App Store and the Google Play Store!
Copyright 2023 WSFA. All rights reserved.