Tropical Depression Six forms in the Atlantic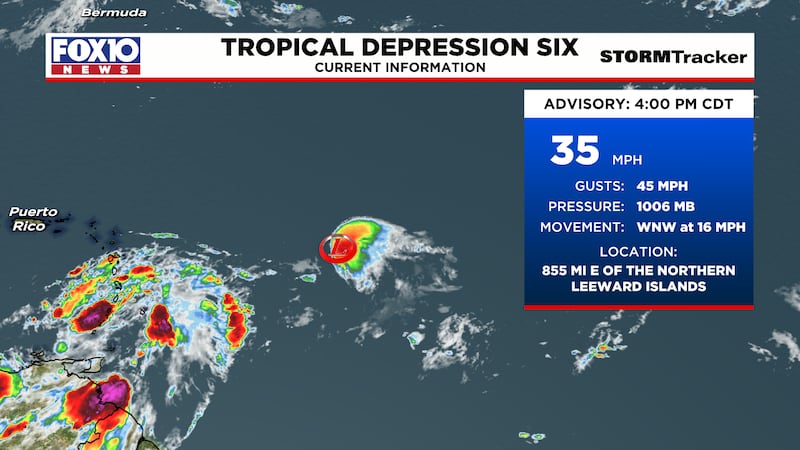 Published: Aug. 19, 2023 at 7:37 PM CDT
MOBILE, Ala. (WALA) - The 2023 Atlantic Hurricane Season has become active with the formation of Tropical Depression Six in the Atlantic Ocean.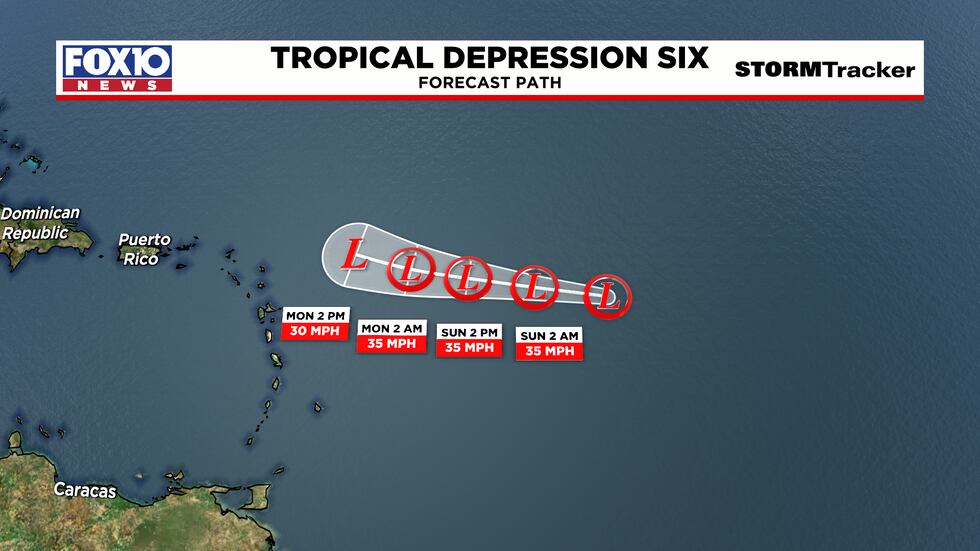 According to the 5 p.m. AST advisory, Tropical Depression Six has maximum sustained winds of 35 mph and a central pressure of 1006 MB. This weak depression is moving west-northwest at 16 mph, into a hostile environment. Wind shear and dry air are expected to prevent this storm from strengthening, and the depression is expected to dissipate by Monday.
Tropical Depression Six is one of several tropical features currently being monitored in the Atlantic. As we enter the peak weeks of hurricane season, stay tuned to FOX10 News for the latest information on the tropics.
Copyright 2023 WALA. All rights reserved.