Tropical storm Emily forms far out in the Atlantic Ocean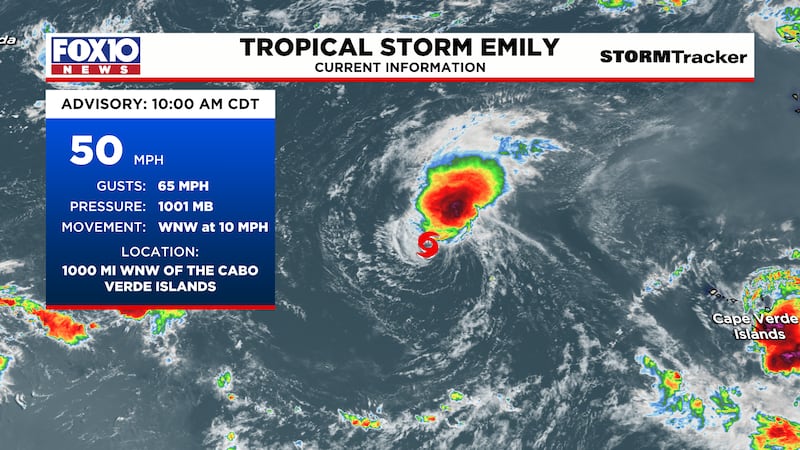 Published: Aug. 20, 2023 at 10:11 AM CDT
MOBILE, Ala. (WALA) - The tropics are heating up in the Atlantic Basin this hurricane season. As of 11 AM AST, Tropical Storm Emily has formed deep in the Atlantic ocean, about 1000 miles west-northwest of the Cabo Verde Islands.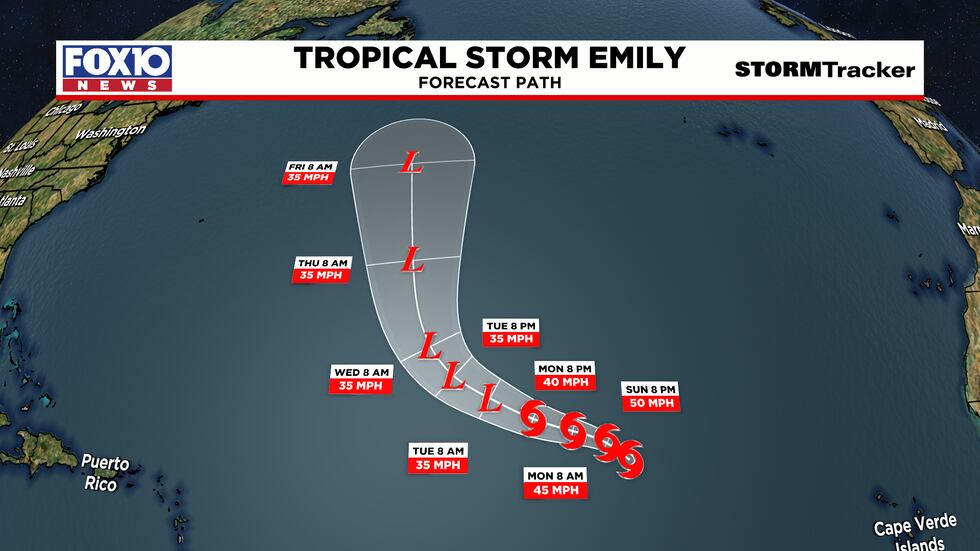 Satellite observations at 11 a.m. AST indicated that a closed circulation had developed, and winds were strong enough to designate the disturbance as a tropical storm. Emily has maximum sustained winds of 50 mph and a central pressure of 1001 mb. The storm's center is partially exposed, as wind shear and dry air are interacting with the thunderstorms near the center. The storm is moving west-northwest at 10 mph and is expected to weaken in the next few days as it interacts with even more dry air and wind shear. The forecast track has the storm turning north and moving into the open waters of the Atlantic.
FOX10 news is committed to keeping you updated on the tropics this hurricane season. Stay with us for the latest information.
Copyright 2023 WALA. All rights reserved.