Tropical Storms Emily and Franklin named in the Atlantic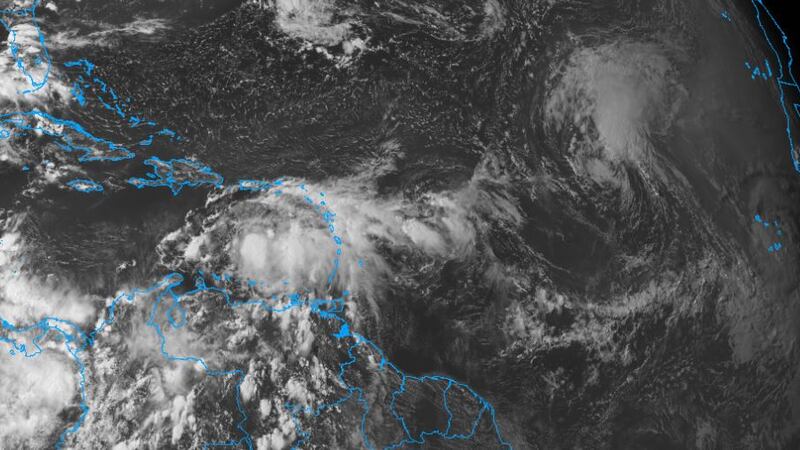 Published: Aug. 20, 2023 at 4:15 PM CDT
MIAMI, Fla. (WCTV) - After more than a month without a newly named tropical system in the Atlantic Ocean or Gulf of Mexico, the National Hurricane Center (NHC) announced on Sunday that they issued the first advisories for Tropical Storm Emily and Tropical Storm Franklin.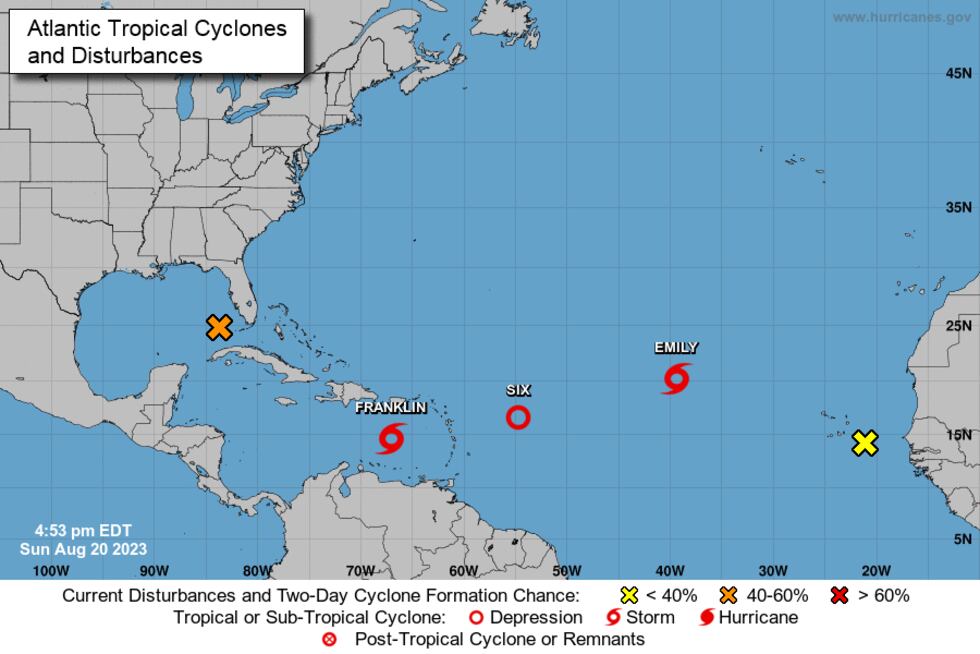 This announcement comes on the heels of Tropical Depression Six forming on Saturday near the Leeward Islands. The NHC's forecast showed that TD6 would be short-lived as it crossed over the chain of islands.
None of the aforementioned storms are forecasted to impact the U.S.
Should another storm form, the next name on the list is Gert.
To stay up to date on all the latest news as it develops, follow WCTV on Facebook and Twitter.
Have a news tip or see an error that needs correction? Write us here. Please include the article's headline in your message.
Keep up with all the biggest headlines on the WCTV News app. Click here to download it now.
Copyright 2023 WCTV. All rights reserved.