UPDATE: Man who gave Gulf Breeze police the slip is in custody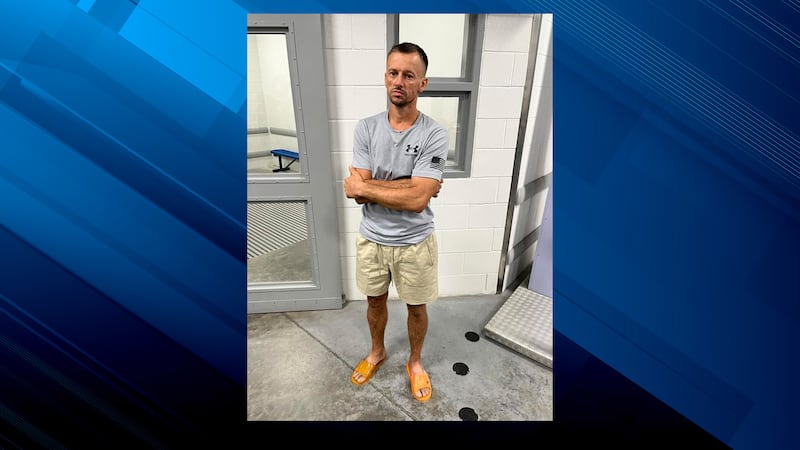 Published: Sep. 26, 2023 at 5:24 PM CDT
|
Updated: Sep. 27, 2023 at 6:58 PM CDT
UPDATE: After receiving a tip that Dmitriy Glushko was traveling in Escambia County, sheriff's deputies made contact with him Wednesday afternoon at 10th Avenue and Romana Street, according to an Escambia County Sheriff's Office's Facebook post.
Glushko escaped from Gulf Breeze police officers Monday.
He was taken into custody without incident, the sheriff's office said.
---
ORIGINAL STORY:
GULF BREEZE, Fla. (WALA) - The Gulf Breeze Police Department is looking for a man who they say managed to give officers the slip.
Forty-year-old Dmitriy Glushko was arrested Monday during a traffic stop on an extradition warrant and placed in handcuffs, according to a Gulf Shores PD Facebook post. But Glushko managed to get a hand free, open the door of the cruiser, and run away in the area of Gregory Street and 14th Avenue, authorities said.
Glushko is 5 feet 10 inches tall with a thin build. He was last seen wearing a black tank top with shorts, according to authorities.
Police also said it's possible he could still have a handcuff attached to his wrist.
Anyone spotting Glushko is urged not to approach him and is asked to contact Gulf Breeze Police Department at 850-934-5121.
Copyright 2023 WALA. All rights reserved.