New women's treatment center opens in Pensacola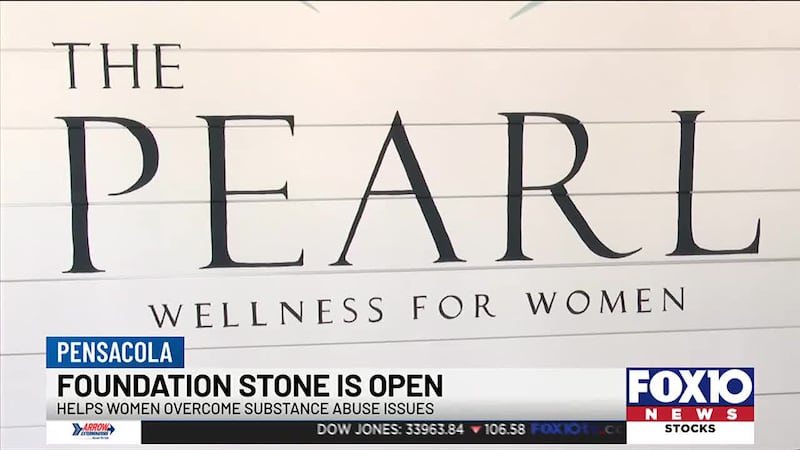 Published: Sep. 27, 2023 at 2:22 PM CDT
PENSACOLA, Fla. (WALA) -Women in Pensacola now have a new treatment center to help them overcome substance abuse. Vice President Grier Noyes says she through her own journey she realized there wasn't a place like The Pearl for women in Pensacola.
"I realized the longer that I had been sober that it would have probably been beneficial for me to have gone to a treatment center, said Grier Noyes. "Just to learn more about the way and why I operate the way I do."
Now she's hoping The Pearl can help bridge that gap for women in need. It's a 12-step immersion program where clients will spend at least the first 90 days at the center before becoming more independent in the second phase.
"They do have access to the staff but can go to work, get a job, go to school, kind of integrate back into the community," added Noyes.
Not only do clients go through the 12 steps, but they also receive clinical help to take a holistic approach to recovery.
"They may have tried to get sober on their own or engage in a program of recovery before but there could be mental health aspects that make that challenging so a trauma history, anxiety, so we have support for that as well," said Director of Programs Katie Couvillon.
Noyes says a lot of the staff members have their own recovery journey which she hopes will lead to more success for their clients.
"They don't feel different than, they feel a part of knowing the staff has been where they are," said Noyes.
"To be a person that stands in front of these women and says listen I know right now you're at ground zero but it can be more," said Couvillon.
If you want to find out more information about The Pearl they are having an open house this Friday from noon to 2 p.m. at 218 N. Spring St.
Copyright 2023 WALA. All rights reserved.