Overcoming Poverty: How a healthy community can increase job creation
This is one part in a multipart series called "Raising the Bar: Overcoming Poverty in Alabama"
Published: Sep. 27, 2023 at 5:44 PM CDT
MONTGOMERY, Ala. (WSFA) - Income is a gauge used by the U.S. Census Bureau to determine the well-being of a population.
To increase the well-being of a region, jobs that provide livable wages must be available along with health care.
Unless working for the state, the Employment Law Handbook says Alabama employers are not required to pay their workers for sick days off. Without a healthy community, fewer people are able to join the workforce.
Dr. Quince Gibson is a general surgeon at Bryan Whitfield Regional Hospital in Demopolis. He's lived all over the world but decided to call Demopolis home because he saw a big medical need.
"It really saddens me that we are helping people, but we're also causing them to go into poverty, right, by helping them," said Gibson.
This is where the intersection of health care, jobs, and a prepared workforce meet.
"You have to have a workforce that is really equipped with the types of skill sets that are necessary not only for the jobs today but equally as important for the jobs of the future," said Greg Canfield, Secretary of the Alabama Department of Commerce.
Canfield says the department focuses on building opportunities for rural areas including West Alabama. Since 2017, they've created thousands of jobs by having more companies relocate to the region.
"When you get sick of that metropolis, we'd love to have you in Demopolis," said Mayor Woody Collins.
Demopolis is filled with various jobs, from an international fuel factory to the largest corn dog factory in the country.
"This entire community is pulling in one direction," Collins said.
But bringing more jobs to this area is a historical struggle according to Representative A.J. McCampbell, whose district covers parts of the Black Belt.
"Though it was a forced labor workforce, we had that workforce here. But Alabama has since moved into a whole lot of other areas," said McCampbell.
McCampbell says the state needs to bring a larger economic driver to West Alabama.
"How could you connect the North with the South if the middle wasn't there?" he said.
READ MORE ON THIS SPECIAL SERIES
WSFA 12 News is launching a new, multipart series that aims to tackle Alabama's persistent issues with poverty.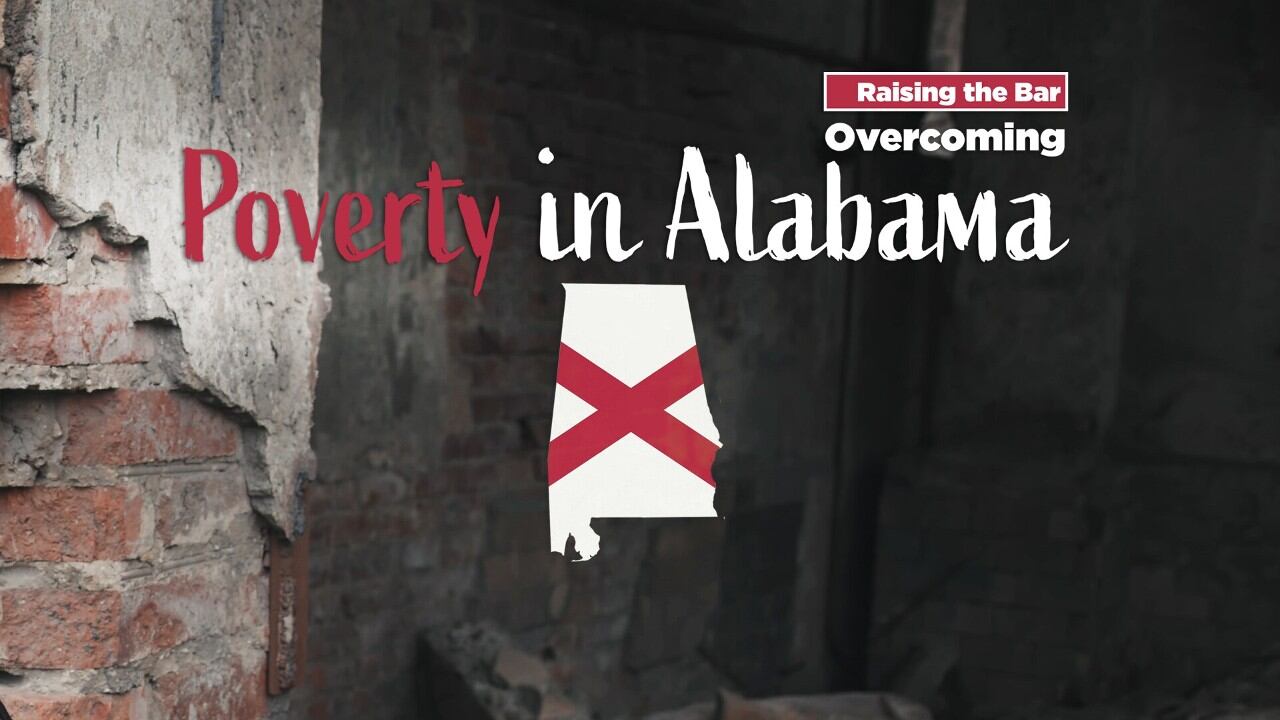 During this year's legislative session, lawmakers claimed there was a lack of funding allocated for the region.
"Poorest region of the state, not one whole million dollars went to west Alabama," said Senate Minority Leader Bobby Singleton.
Money was allocated to study a potential educational training center to be built behind Whitfield Regional Hospital, something Rep. McCampbell sees as an issue.
"Everybody decides they want to study it, rather than come in and actually help it," said McCampbell.
Mayor Collins thinks an addition like an educational training facility or school could be beneficial to the future of the city's youth.
"If we could put this magnet school next door to the hospital, they'll be able to shadow us right into surgery," said Collins.
Outside of the ER, job creation will benefit high schoolers like Eva Overmeyer. She plans to attend Ole Miss next fall. When she graduates, she wants to start her career in Demopolis.
"It's just such a homey little cute town and everybody knows each other," said Overmeyer.
Demopolis residents voted to use tax money to expand parts of the hospital, but residents want more resources sent to their community.
Not reading this story on the WSFA News App? Get news alerts FASTER and FREE in the Apple App Store and the Google Play Store!
Copyright 2023 WSFA. All rights reserved.