Saturn 1B Rocket officially dismantled, removed from Alabama Welcome Center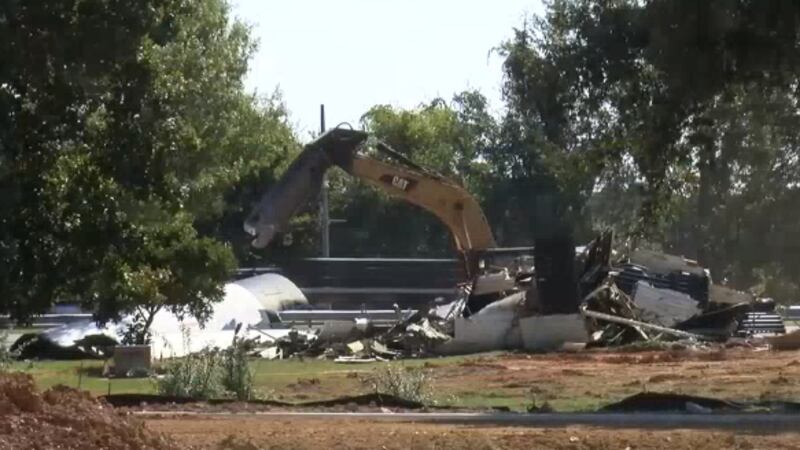 Published: Sep. 27, 2023 at 10:27 PM CDT
HUNTSVILLE, Ala. (WAFF) - The last pieces of the Saturn 1B Rocket that once stood tall at the Alabama Welcome Center in Ardmore for more than four decades was hauled off on Wednesday.
In January, it was deemed dangerous to its deteriorating condition and its exposure to the elements.
State Senator Tom Butler introduced a bill that would have restored or replicate the rocket. That bill(SB313) was signed into law by Governor Kay Ivey in June but it was unsuccessful in saving the rocket.
Although the bill was unsuccessful in saving the rocket, there is a $2 million fund that was originally allocated to reproduce the rocket.
Some pieces of the rocket will be preserved, the rest will be disposed of.
Click Here to Subscribe on YouTube: Watch the latest WAFF 48 news, sports & weather videos on our YouTube channel!
Copyright 2023 WAFF. All rights reserved.