Waves kicked up by gulf low pound Baldwin County beaches
Published: Nov. 15, 2023 at 8:57 PM CST
ORANGE BEACH, Ala. (WALA) - It was another nasty day Wednesday, November 15, 2023 along the gulf coast, with wind and rain persisting. No one was complaining about the much-needed rain, but the strong winds kicked up the surf along Alabama's beaches. Red flags were flying for the second straight day.
Most of the day, the rain that did fall in Orange Beach was light. Strong winds generated by a low-pressure system in the Gulf of Mexico did create quite a sight along the coast. Heavy surf pounded the beach all day.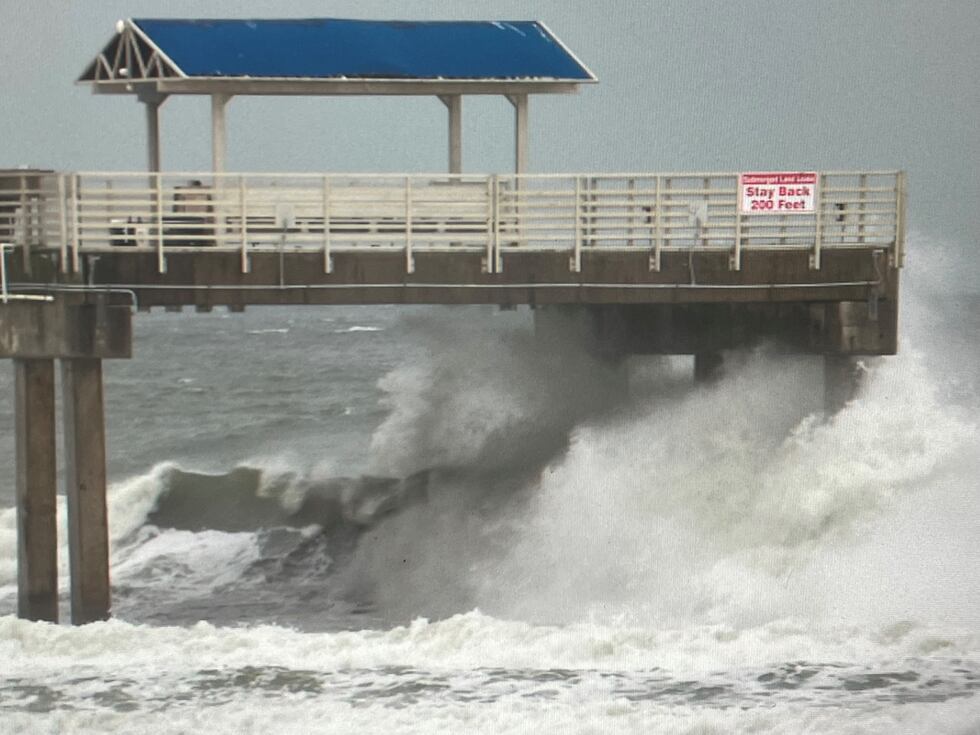 "This right now is kind of our preliminary wintertime swells, so we'll get bigger surf in the wintertime," explained Beach Safety Division Chief for the city of Orange Beach, Brett Lesinger. "Nobody's hopped out to surf yet today. It's kind of blown out from the wind but the surf is pretty big."
No sooner had Lesinger spoken those words than one adventurous soul decided to take on the conditions as a challenge for his paddle boarding skills. It ended up being a short-lived adventure.
For others, it was exciting enough just to step out to the beach and take in what Mother Nature was dishing out. Michael Thompson snapped a few pictures to remember it by.
"Oh, there's big waves out there today. It's nice. I come out here and take pictures all the time," Thompson said. "I like it with this temperature just as much as I like it during the summertime. Sometimes, it's a lot better walk on the beach, just like it is right now."
As long as the cold wind, rain and clouds linger, lifeguards aren't too worried about anyone besides surfers entering the water. That could change as the weather begins to clear.
"We'll one hundred percent have red flags up for the remainder of today and most likely tomorrow as well," Lesinger said. "Friday's about a fifty-fifty shot. It could be single red flags or downgraded back down to yellow. As the surf calms down, that's when those rip currents will begin to form."
It's when the sun peaks its head back out, that swimmers will want to test the waters, beach safety officials said. Lesinger wants to remind beach visitors that there is limited lifeguard presence on the beach this time of year, so take the necessary precautions.
Copyright 2023 WALA. All rights reserved.