Toys for Tots campaign kicks off in Mobile
Published: Nov. 16, 2023 at 6:19 PM CST
MOBILE, Ala. (WALA) - The holiday season is a time for giving and Toys for Tots wants to remind you that there are many children in south Alabama who won't get a Christmas present without your help.
The campaign kicked off Thursday, November 16, 2023 at Ft. Whiting Armory in Mobile, where the 3rd Force Reconnaissance Company of the Marine Corps Reserves invited Santa Clause out to get things started.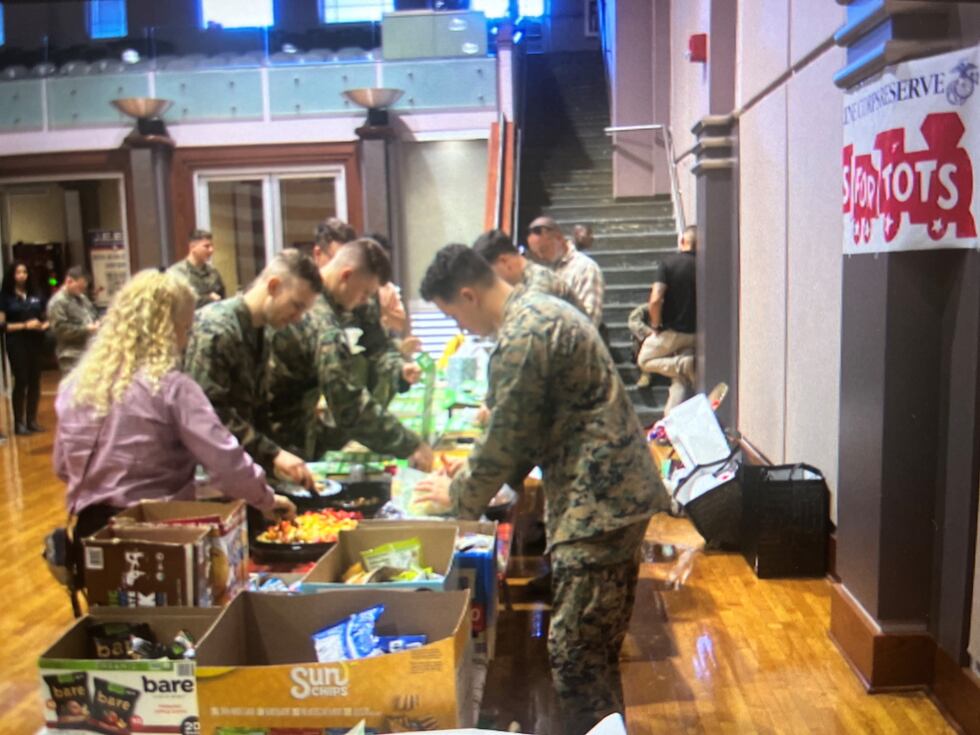 Thursday was a special day for 3rd Force Recon. The group of reservists meets to train for a week every month, which adds up to a lot of time away from family, so it was a day to come together as one big family, to break bread and give thanks. It was also a day to get in the Christmas spirit in a special way. Toys for Tots was started by a Marine and his wife after seeing a need.
"There was a big increase in kids without parents due to World War II and stuff like that, so it was a major at the time and his wife saw all this happening and the major's wife said we're going to make some dolls for the kids and hand them out to the kids in San Francisco," explained Toys for Tots coordinator, Sgt. Christopher Casares.
For the Marines in 3rd Force Recon, carrying the Toys for Tots torch is a point of pride. Even though most won't ever see the joy on the face of those who they champion for, they got a taste of it today as some of their own kids got to meet Santa Clause…some for the very first time.
The pageantry culminated in Marine Santa fast roping from a helicopter to bring toys for the kids. For the leaders of this unit who've been part of Toys for Tots before, today was a special day.
"The whole point of today is to kind of bring our families in so they can see what we do here at the unit while simultaneously drawing attention to the Toys for Tots campaign nationally so that we can support more kids across not just our campaign here in Mobile of our unit at 3rd Force, but across the nation if we can," said Major Joshua Somerlot with the 3rd.
Last year, Toys for Tots delivered nearly 10-million toys to children across the country and 652-million toys over its history. The need continues to grow. To become a donor or to request a toy for a child, visit www.toysfortots.org
Copyright 2023 WALA. All rights reserved.