Mortgage rates continue to drop, but UA professor says the trend is not guaranteed to continue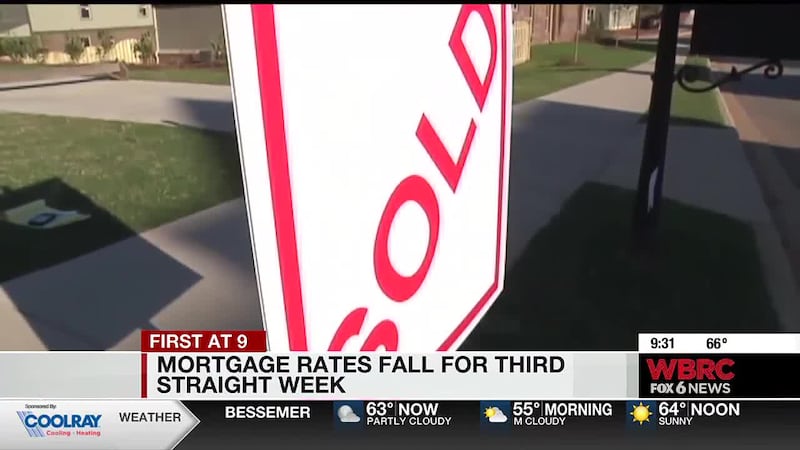 Published: Nov. 17, 2023 at 9:59 PM CST
BIRMINGHAM, Ala. (WBRC) - Mortgage rates are seemingly on the steady decline, but many may be wondering if the trend will continue and whether they could wait to lock in a better rate.
While the drop is bringing some buyers slight relief, one expert said whether the trend continues is virtually unpredictable.
30 year fixed rate mortgage rates fell for the third straight week, falling to 7.4%.
While the drop may catch some potential homebuyers eye, University of Alabama professor Bennie Waller says he does not think we'll see a significant fall in interest rates anytime soon over the next year.
Waller says if it's time for you to buy, there's not much use in waiting around for better mortgage rates.
"If you find a house that you're looking for if it is the house of your dreams, if it's somewhere you expect to be for the foreseeable future at least more than three or four years then buy it," Waller says.
Waller says if you're not seeing yourself staying in a place for longer than two years, it's probably best to hold off on buying.
Get news alerts in the Apple App Store and Google Play Store or subscribe to our email newsletter here.
Copyright 2023 WBRC. All rights reserved.